When you have TAABU in your corner, you will have the performance of a lifetime.  They have been together for more than 12 years traveling from state to state where audiences can never seem to get enough of their music.  So, they give them more!!  You can't beat that.  TAABU is wanted by many and many try to emulate their style and what they have to offer.  

     TAABU started performing together and perfecting their sounds in every way since 1999.  Their high energy sets are phenomenal.  You just can't sit down.  Motown, Jazz, Classic Rock, Country, Soul (R&B), Standards, (Dinner Music), Swing, and Cha Cha.  You really can not stomp TAABU, but you can join them in what they do and provide for their audience... PURE PLEASURE!  All styles and types of music is what TAABU have in their corner. So Call today for your events:

863-709-9587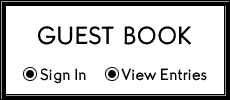 Please sign our Guest Book....